a Sample Vendor in the GARTNER HYPE CYCLE for SUPPLY CHAIN EXECUTION TECHNOLOGIES
IAILABS proudly named as a Sample Vendor in the GARTNER HYPE CYCLE for SUPPLY CHAIN EXECUTION TECHNOLOGIES, 2020 for Warehouse Resource Planning and Scheduling and Warehouse Simulation and Modeling. Many warehouses are facing challenges to accommodate a large volume of transactions with the rising of e-commerce. Consumers are demanding for fast delivery while shippers are expecting transparency of inventory flow to better plan the order fulfillment. In this complex ecosystem, planning is crucial. The remedy of success becomes a reality with our products augmented with unique technologies– AI, Machine Learning, Data-Driven Technology, Simulation, and Modeling.
We always commit to deliver sustainable and scalable products and solutions at any critical time. Together, we shape the future
Digital Wave Leading to Transformation
Over the past decade, AI has revolutionized with the rising of large data volume, and access to the cloud has dramatically improved user mobility. Data analytics becomes insightful data visualization and interactive business dashboard with prediction and data-driven technology to upskill decision making. Data is a new remedy for futuristic-oriented businesses to discover the full potential of an organization, allowing all business units to make data-driven business decisions, and deliver personalized digital experiences to customers and stakeholders. Data-driven technology is relying on a massive volume of data and smart analytics to enhance and speed up business decision-making processes.
From our experience, we have seen a tremendous shift in business operations, and companies have realized the importance of data as a decision-making technique. During a digital business transformation, not only culture but every detail of an entire business structure and data are tracked and recorded. Then leverage into various fundamental data points to make a well-informed business decision, unlock new business opportunities, and foster business growth. Digital data is formulating countless potential for a business to innovate and becoming customer-centric.
Technology is transforming the world we live in. All industries are undergoing a radical change to reinvent themselves to remain competitive and adapt to the rapidly changing market. IAILabs is striving to stay on the top of the digital wave, inventing unique AI technology. Using our expertise in data literacy,
we are here to help you optimize a business process and the best possible decision under any circumstances.

Digital Transformation in Warehouse Design using AI and Deep Learning
In traditional warehouse customer acquisition, requests for proposal or request for quotation is a process involving several professional personal and incur days to deliver a final proposal/quotation to the customer. It starts with site investigations and data collection, which takes up to a week usually. Follow by data analytics involving several experienced analysts. The most tedious and time-consuming among all is, design a perfect storage layout with maximum capacity utilized, at the same time ideal to the operations of the warehouse. It could take up to two weeks for an experienced designer to come out with a warehouse design tailored to customer needs. The warehouse performance team will then together evaluate warehouse design, resource, cost, and quotation as a final stage before presenting to the customer. Delivering a proposal/quotation to the customer does not mark the end of customer acquisition, it doesn't guarantee customer satisfaction that leads to signing the contract. Back and forth to fine-tune warehouse design, as well as other tasks, involve to derive the quotation/proposal, are inevitable. Time has wasted, efforts of designers and others involved are uncountable. Most importantly, is the customer satisfied and sign the contract? Under a bidding proposal/quotation, time is money and elevate the chances to win the acquisition.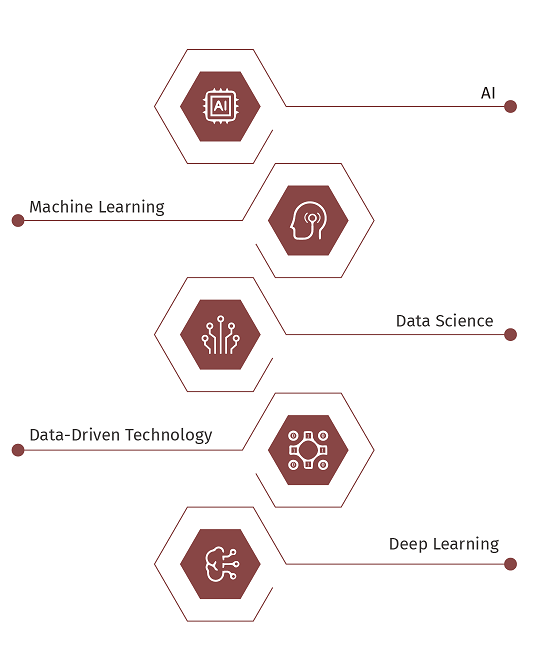 We are the expert
We had seen the need to transform this entire process, a game-changer in warehouse customer acquisition.
We have successfully steered into digital transformation through our comprehensive knowledge and extensive experience in the area of warehouse logistics and transportation.
Warehouse Design Automation
Warehouse Design Automation – a digital twin virtually replicates entities that support the warehouse design process, with a digital blueprint of computer-aided design (CAD) and 3D rendition. AI techniques are embedded into WDA to generate the design of a warehouse in just a few mouse clicks. Follow by a 3D rendition of the warehouse design to enhance virtual representations. Warehouse design is generated within a few minutes using WDA by entering the dimension of the package and choose storage type. WDA is upskilled with annotation, enabling users to add obstacles or guard an area for specific usage. Annotation is targeting a customer who needs VAS or Warehouse Postponement Strategy within the leased warehouse space. WDA annotation will block the area and design storage according to the available space. Contact us for a demo.
Warehouse Resource Planning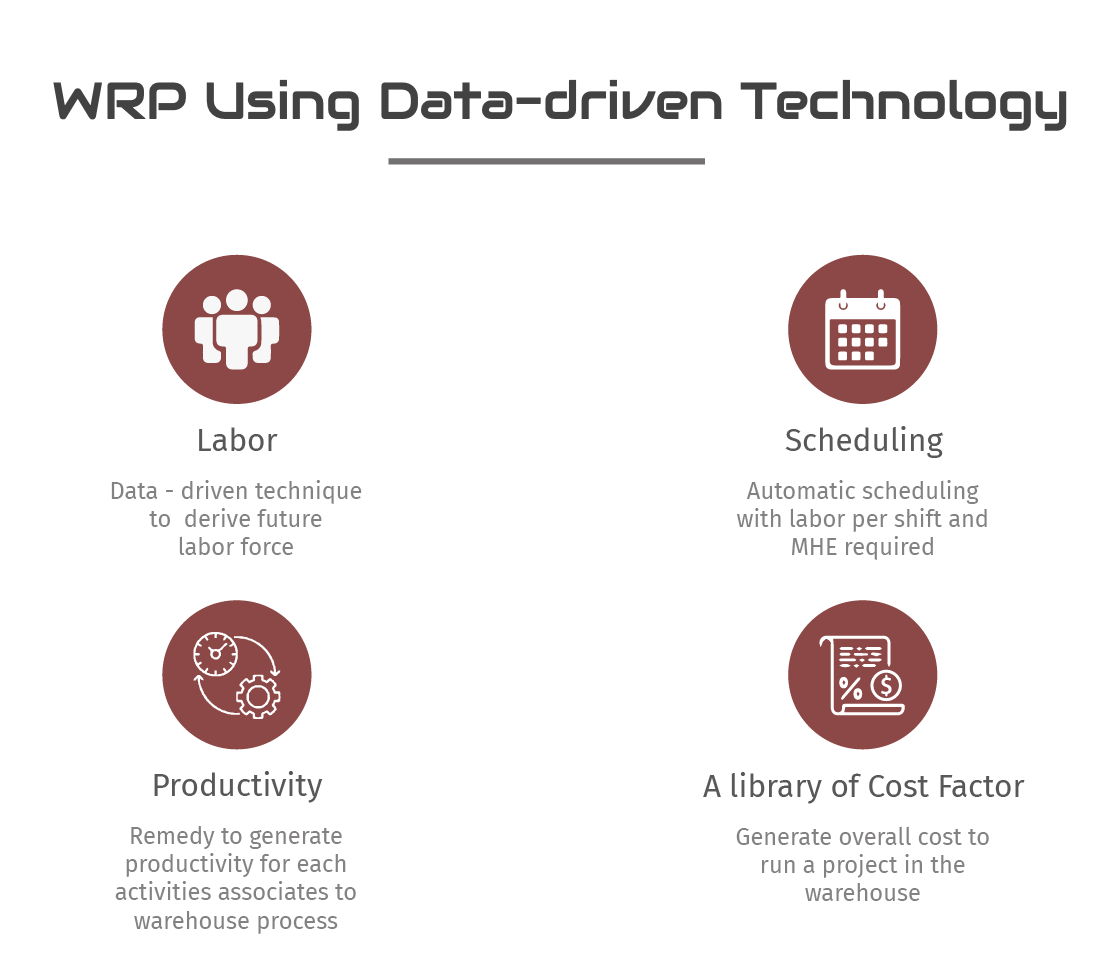 Warehouse Resource Planning Warehouse Resource Planning is as vital as Supply Chain Planning but neglected due to complexity. It implies the forecast of resource planning as well as optimizing processes and activities in a warehouse facility. We have foreseen the demand for resource planning and we are deep-diving into the development of data-driven resource planning. Our unique remedy to generate productivity of each activity in different warehouse operations have successfully made us different from competitors. We factor in warehouse operation costs, especially MHE.
Warehouse Planning Toolkit
Warehouse Planning Toolkit has digitalized every single step taken to achieve warehouse customer acquisition, aka warehouse planning digital twin. Comparing to traditional warehouse customer acquisition that takes up to weeks to derive a quotation/proposal, the digital process in Warehouse Planning Toolkit is reducing the time to couple hours. Using augmented analytics and in-depth knowledge in the warehouse industry and collaboration between our technologists and customers, we developed insights into data-driven strategy- predicting and amplifying the value of business data by integrating decision algorithms to empower proactive decision-making.
AI Warehouse Simulator is used to diagnose and analyze warehouse processes in a virtual setting. Storage, docks, MHE, direct labor, and moving path are introduced and adjusted in the simulator. Observe how a virtual warehouse running through its regular operations, then compare it with the AI data-driven performance analytics report. Simulation modeling plays an essential role in our transformation as it's feeding semantic data to performance monitoring.